Genezis was also present at the 40th AGROmashEXPO!
This year's AGROmashEXPO International Agriculture and Agricultural Machinery Exhibition was held from 26 to 29 January 2022, this time in the renewed HUNGEXPO Budapest Congress Centre. As in previous years, we participated as an exhibitor in the internationally renowned trade fair, where visitors were able to discover the latest agricultural machinery and services, input materials, award-winning products and technical innovations over a period of four days.
With 350 exhibitors from 18 countries, this prestigious event gave farmers and manufacturers the opportunity to see the best of the agricultural machinery industry, gain insights into new trends in technology development and learn about the possibilities of agricultural machinery supply.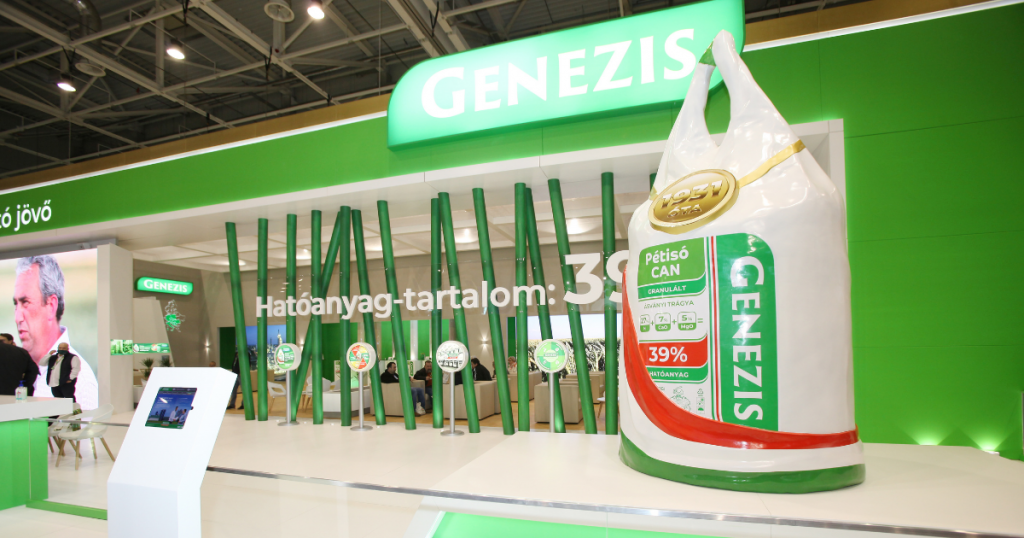 We were particularly pleased, and proud, that Genezis had one of the most spectacular stands at the 40th AGROmashEXPO. The 450-square-meter site, which also featured unique technical solutions, won the 'Best Stand' award in the 'Hungexpo Large Stand' category, shared with another exhibitor.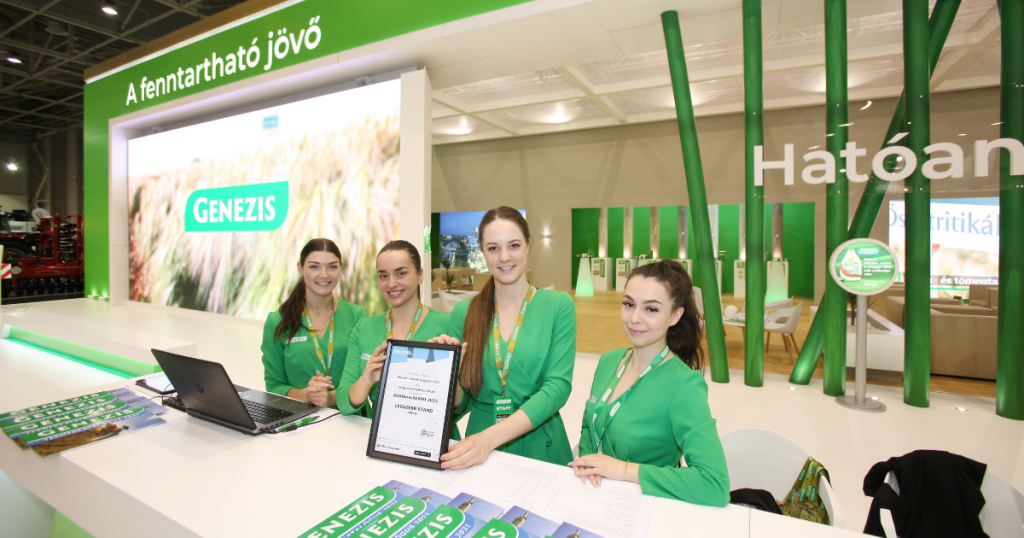 A special attraction of our stand was the giant Pétisó 'Big-Bag' sculpture, created by sculptor Áron Mikus for the occasion. In an equally eye-catching way, we presented our flagship fertilizer products (including Pétisó, Pétisó+S, Pétimészsó, NPK 8-16-24 and Karbamid) in transparent plexiglass columns, the granules being used not only for display but also as part of the design.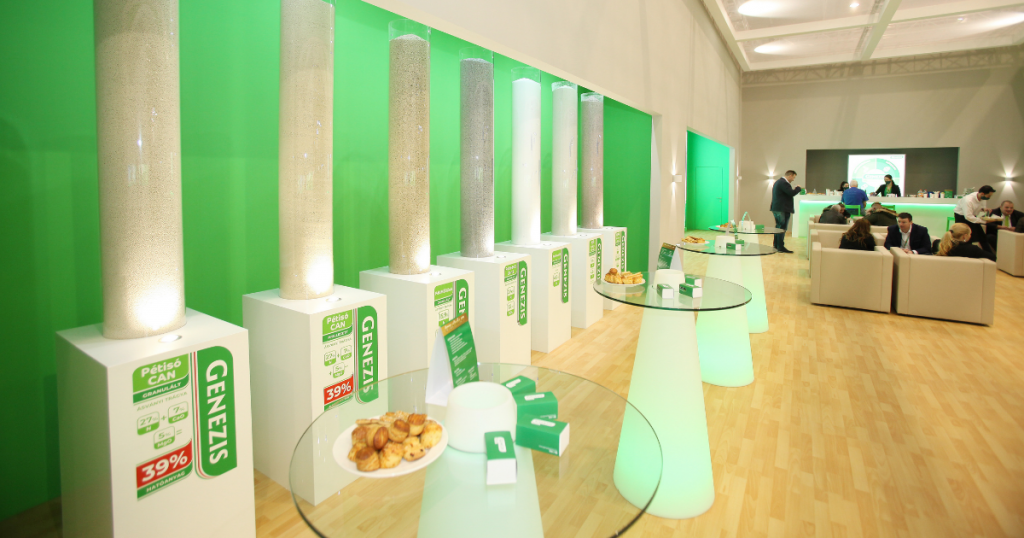 Our Nitrogénművek factory, which will be 90 years old in 2021, was not forgotten either: the almost century-long history of this industrial facility was presented on giant LED projectors with the help of archive photos and short films. We also held a 'product demonstration' on the projector: visitors were able to watch a short film about our autumn cereal seeds.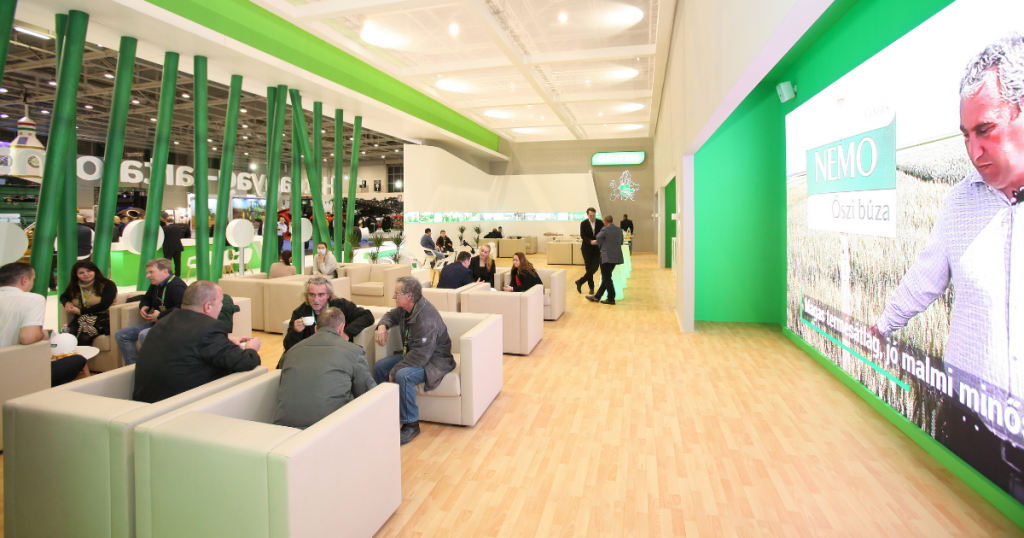 Although there were fewer visitors this year due to the Covid pandemic, our stand was still very popular. During the event, we had the opportunity to meet and talk to many of our partners in person, and to provide useful expert advice to many interested parties.
A big 'Thank You' to all our partners for your participation, and we hope to see you all again next year!